WATERHAUL EYEWEAR ACCESSORIES
Eyewear accessories, designed to keep your prized pair of Waterhaul eyewear safe and secure. Including adjustable eyewear straps handmade from recycled ghost fishing nets, and folding cork glasses cases.
WATERHAUL EYEWEAR ACCESSORIES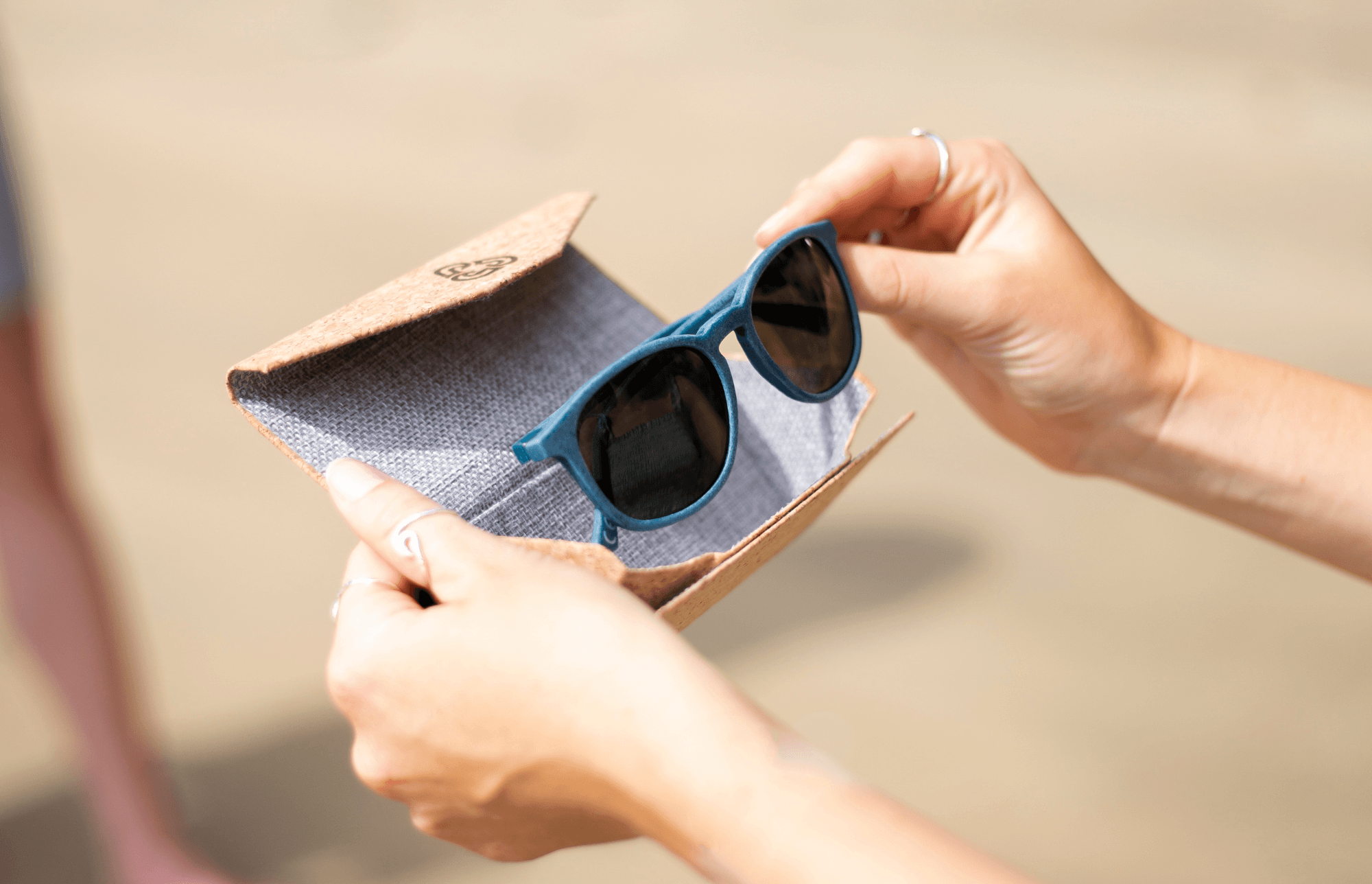 Waterhaul eyewear has been designed with surfers, sailors and all beachgoers in mind. With extra durable frames made from recycled plastic fishing nets, to Barberini mineral glass lenses, your pair of Waterhaul sunglasses should last you many years to come. That being said, we do have some top tips to help prolong the life of your favourite sunglasses even further!
READ THE FULL ARTICLE
I adore these sunglasses. So lightweight and comfortable, I'm going to get some prescription glasses too because they don't leave marks on my nose nor weigh down on my ears. I'm always trying to reduce my carbon footprint and the ethics of this company are great. Super customer service too. I upgraded to polarised and I'm impressed. Had a few compliments about them and I've only had them a few weeks.
Vanessa Lancaster
July 2022
My optician said they were the nicest and easiest to work with recycled material for frames that they had seen so far. I am so happy with them best pair of glasses I've ever had in 20 years, very comfy. I need varifocals that's why my optician was dealing with it.
Mel Baldock
April 2023
I contacted Waterhaul to ask which lenses to choose as I have light sensitivity and need dark lenses for driving. They gave me all the information I needed and the blue mirror lenses are helping with low winter sun and road reflections. Great clarity as well. Highly recommend.
Anne Orchard
February 2023
I have owned a number of knives but this one sits very well in the hand. I volunteer at a nature reserve and it will come in handy for my clearing duties. And I love the fact that it's made from recycled plastic from the sea. Keep up the great work.
Lynda Wheeldon
August 2022
Have had these for a while now and they get used all the time whilst we do our dog walks/litter picks in the North Devon region where we live. Lightweight yet durable and obviously have been made to a very high standard - very highly recommended.
Eldon Wethered
May 2023
As with everything we have ordered from waterhaul, the litter pick hoop and bag are fab. Strong, sturdy and of course made using recycled materials. Arrived quicky and has been put to use many times already! Cheers.
Christopher Till
August 2022
10% OFF YOUR FIRST ORDER
Join our NETwork for events, all things ocean conservation and exclusive private sale launches